A new chapter in the digital story of Australian industry has created opportunity for tech-savvy school leavers to author an in-demand career. In the space between engineering design and project success lies an ecosystem of integration tools poised to be taken up by a digital engineering apprentice.
This space has previously been filled by a blend of outsourcing, offshoring and short-term roles held by degree-qualified engineers, often seen as a rung on the corporate ladder. But as data integration has risen in priority, so too has the need for a new class of para-professional to manage digital work flow. Skills Lab has responded through the development of a digital engineering apprenticeship in collaboration with AI Group, TAFE SA, and Flinders University at the direct request of industry employers seeking a new wave of roles recently coined "new-collar jobs".
"With technology changing so rapidly, it was becoming evident that there was a profession just in understanding how the different technical CAD packages and data, all come together in a customer-centric way," said Peter Barnard, Head of Engineering Design and Technical Services at SA Power Networks.
"It's taking the engineering data and making it integrated. It's something that all the big consultants, all the big oil and gas companies, are needing. Data is becoming more and more valuable. And if you can understand how to structure that data, so that it can be used in machine learning, if you can understand and apply new technology as it's available I think you have huge opportunities," said Mr Barnard.
The para-professional qualification is a well-regarded fixture of the international engineering community with many countries already utilizing the digital apprenticeship model to bolster their i4.0 capabilities. The adoption of a new class of digital specialists within Australian industry holds untapped potential for both employers and school leavers.
"This new wave of digital specialists will provide a vital boost to the capabilities of Australian industry. Graduates of the digital apprenticeship will have the combination of experience, skills and industry-recognised diploma to advance an exciting career," said Laura Mabikafola, Skills Lab General Manager.
Business leader's calls for a digitally fit future workforce has reached school leavers as Australian industry continues to innovate their workplace practice in keeping with Industry 4.0 advances.
The arrival of big data holds limitless possibilities for business and growing opportunities for students who can unlock its potential for future employers. The digital apprenticeship model provides an immediate skills resource for employers and industry maturity to students in a win-win response to the fourth industrial revolution. Apprentices will gain a nationally accredited Diploma of Applied Technologies while adding immediate value to their organisation.
Fast-tracked real-world experience for students
Career selection can be a daunting task for the school leaver.
Gaining an accurate picture of industry roles can be confusing and insight into day-to-day work realities is often limited to social networks.
This creates a socio-economic divide in the talent pool and a blockage to diversity in the workplace. A digital apprenticeship provides equitable access to practical experience in a technical career and an immediate hands-on taste of future roles.
A paid-to-learn pathway eases financial pressures and adds the wellbeing outcomes associated with earning a salary. A recent South Australian government review of the VET sector found apprentices reported the highest level of wellbeing compared to any other post-school pathway, and 78% of VET graduates are employed after training.
Digital apprenticeships can also provide a gateway to lifelong learning, with on-the-job experience confirming career choice and inspiring students to further study.
"It's a different pathway that potentially will take you to university if that's what you choose to do in the long run. The digital apprenticeship helps students gain real skills and knowledge first in the work environment. When they do go to university, everything makes so much more sense because of the real-world experience,' Toni Hartley, Industry Engagement Consultant, Department for Education, said.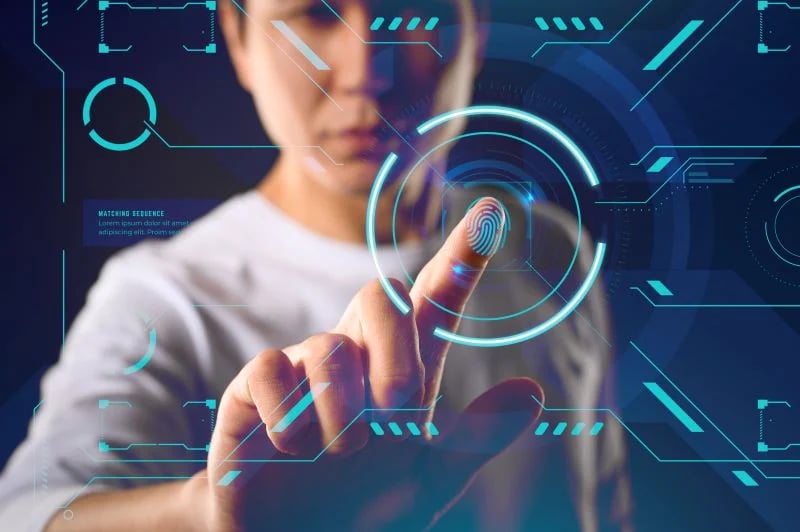 The Digital Engineering Apprenticeship will provide access to industry-leading
technology for students. Image courtesy of Freepik
Guided by SAGE Group engineers and technicians, students will have access to industry leading technology and gain real-time experience in workplace problem solving for their host partners. A range of practical assessment tools will be used to track learning that can be contextualised to add value to placement workplaces and ensure relevance to apprentice's future roles.
Course modules such as 'Work in Industry 4.0' and 'Manage and Analyse Big Data in Cloud Based Systems' create future-readiness for apprentices and aligns with the demand for enterprise system innovation and i4.0 skills.
Placement with top tier companies is also an invaluable kick-start to professional networks.
Apprentices will have access to the guidance of industry leaders, with the ability to develop soft skills and collaborate on real-world projects alongside experienced engineers and technicians.
These connections will enable mentoring relationships and give graduates a career-long network advantage and provides an extra layer of support for diploma students
"The digital engineering apprenticeship provides a fantastic support structure for students. Being embedded in industry gives apprentices access to the guidance of experienced professionals throughout the learning cycle," said Laura Mabikafola, Skills Lab General Manager.
Digital engineering students fill skills gap for employers
The business case for partner organisations is equally strong.
The digital dexterity of technically minded school leavers provides immediate value in the fast-paced digital transformation journey.
As new enterprise systems, cloud-based technology, virtual reality and Internet of Things solutions arrive in the workplace, school leavers provide a resource in digital literacy and agile thinking. Coupled with the wisdom of traditional engineering skills, the collaboration has the potential to transform operations while providing real-world learning to the apprentice and reducing the risk of skills shortages for business.

"[Digital engineers/apprentices] would work closely with the engineers, they would take the engineering designs and put them together into the CAD packages and integrate that all the way through into a GIS (Geographic Information System). They would be able to use some of the latest LIDAR tools to survey the existing real environment and take the design through into a virtual reality environment," Mr Barnard said.
Partner Organisation Benefits:
Access to passionate, technically minded school leavers
Solutions to current problems through project-based learning
Access to shared knowledge base from companies implementing similar strategies
Opportunities to train and retain talent aligned with business need
Support diversity through the paid-to-learn model.
Digital Apprentice Benefits:
Paid, on-the-job learning
Nationally accredited i4.0 qualification
Access to industry leading technology
Support from working engineers and technicians
Pathway to lifelong learning.
A number of South Australian businesses, including SA Power Networks, are gearing up to host their first round of digital apprentices in 2021.
The apprenticeship represents a three-year commitment to a combination of on-the-job and off-site training.
Apprentices will gain the nationally accredited Diploma of Applied Technologies delivered by Skills Lab in collaboration with AI Group, TAFE SA and Flinders University using paid-to learn model.