RAAF Base Darwin is one of the Royal Australian Air Force's main operating bases. The base has two onsite fuel farms to store and supply fuel to RAAF aircraft. As critical infrastructure to support RAAF operations, the fuel system is capable of storing and pumping millions of litres of aviation fuel. This supply is needed for refueling aircraft multiple times per day, and forms part of the fuel security strategy for Australia.
Skills Lab and sister company SAGE Automation worked together to deliver training modules on the new systems via an online portal.
Project summary
Industry - Defence
Outcome - Virtual training portal delivered for site operators in conjunction with a significant control system upgrade project.
Capability - Customised training material development, virtual training portal, operator training.
Region - Northern Territory, Australia.


Challenge
Skills Lab sister company, SAGE Automation, was engaged to deliver a complete upgrade of the electrical and control systems for two fuel farms. Each fuel farm comprises a complex network of tanks, pipes, pumps and in-ground refilling points (hydrants).
Both fuel farms required the following functionality as part of the control system:
Fuel Management System to monitor movements of fuel and data from the tank gauging equipment
An automated tank gauging system to monitor tank levels
Level protection for the storage tanks to prevent safe levels being exceeded
Emergency shutdown systems.
Read SAGE's full project overview and case study
Solution
Throughout the project, SAGE Automation's project manager worked with Skills Lab, to develop RAAF operator training on the new control systems.
Due to COVID-19 restricting travel, the Skills Lab trainer was unable to attend the site to provide classroom-based training, so the customised training materials were adapted and added to a virtual training portal.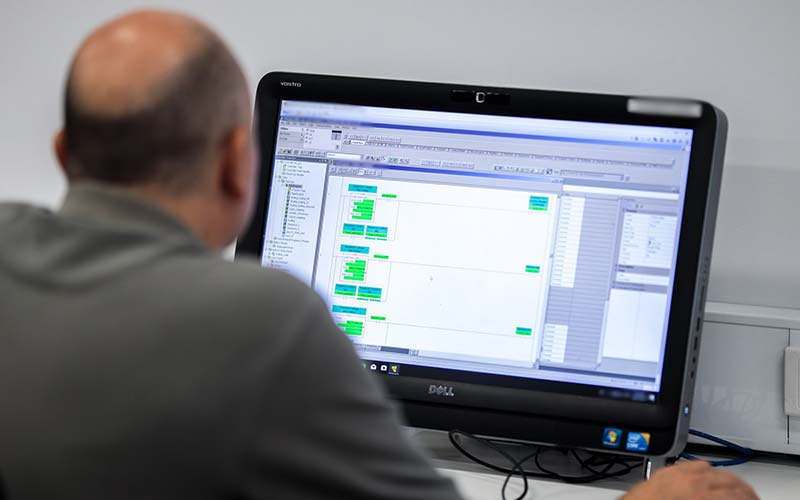 Training materials were adapted to ensure operators can complete
customised training and assessments via a secure online portal.

Outcome
As a result of the upgrade, the end-user operators now have an easy-to-use, clear and simple interface from which to conduct operations, and monitor and trend all values from one location. This minimises the required manning to safely operate the facility.
Customised training modules and assessments were developed in conjunction with SAGE Automation's project managers to ensure RAAF operators were competent in the new systems once the project was complete.
Following handover, RAAF operators were able to complete the customised training via the online training portal.
Skills Lab has proudly developed training programs for teams in the defence, resources, utilities, energy, manufacturing and transport sectors - equipping them with the skills and knowledge to create a smarter, safer future and a better world. If your workplace is seeking a industry-training-industry approach, get in touch to discuss your needs.