As thousands flock to the Worthy Parts expo in WA this week, international engineering and automation technology provider SAGE Group is preparing to showcase a slightly different offering to visitors, courtesy of its sister company Skills Lab.
The Nationally Registered Training provider is focussed on upskilling individuals and teams in a broad range of sectors including the mining industry – an industry which continues to embrace new and emerging technologies.
Demand for mining is as strong as ever. The Australian Resources and Energy Group AMMA's recent workforce report predicted that Australia's mining industry will require 21,000 new onsite operational employees in the next four years, in order to meet demand for mining projects.
What remains crucial however, is that mine workers are able to adapt to the onset of new technologies, or else risk the skills gap continuing to widen.
Skills Lab aims to specifically address that challenge, by upskilling workers and equipping them with future skills.
"Our training is designed to upskill teams and workforces so that our clients are ahead of the pack, and fully equipped to deal with changes as, or ideally before they occur" said General Manager for Skills Lab, Laura Mabikafola.
"Our focus on fault finding, complex problem solving and continuous improvement, underpinned by current, in-market and future tech – is what delivers real value to our clients" she said.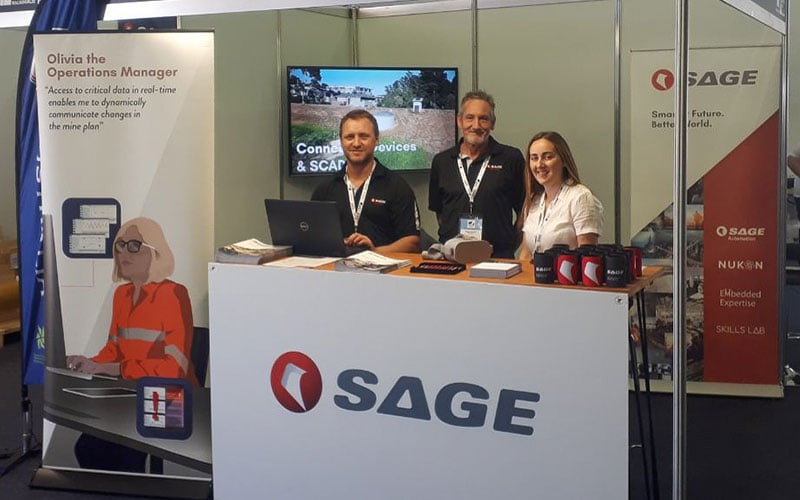 Capability on show: SAGE and Skills Lab representatives are attending the Worthy Parts Expo in Kalgoorlie to showcase Skills Lab's training capability in the mining sector
The training has been specifically designed around those who work in the mining sector, and may struggle to commit to regular classes due to roster clashes.
"When it comes to training in the mining sector, clients typically struggle to find the time to complete courses, or get away to the city to attend classes. For that reason, we've tailored Skills Lab to be as 'mining friendly' as possible. Our classes are flexible and can be delivered in short, intensive blocks that are compatible with FIFO schedules. We also offer a virtual training option, so we can train learners from anywhere in Australia, providing they have a high speed internet connection.
Virtual world: Skills Lab's virtual training capability offers learners the ability to upskill from anywhere in Australia,
with a high-speed internet connection
Skills Lab offers a range of short courses in topics ranging from PLC to SCADA, automation and customised training. It also offers a number of accredited certificates including:
• UEE43220 – Certificate IV in Industrial Automation
• UEE40420 – Certificate IV in Electrical – Instrumentation
• UEE31220 – Certificate III in Instrumentation and Control
Students are able to gain hands-on training on a host of custom-built training rigs that have been designed by engineers and industry-leading experts.
Skills Lab is attending the Worthy Parts Expo in Kalgoorlie (as part of SAGE Group) on Thursday 24th October and Friday 25th October.
Learn more about Skills Lab and its courses here.